UNITHERM CEMCON fuel supply and control systems are manufactured for liquid and gaseous fuel for kiln and calciner operation.

The burner operating valve train are executed as fully automated, completely preassembled units. The valve trains are usually wired up to a junction box or the BMS. All stations are designed according all required technical standards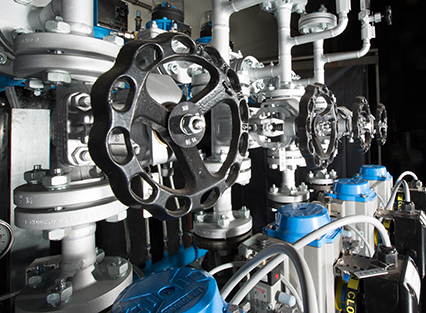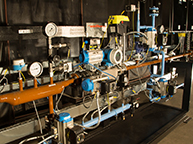 For Liquid fuels:
Thermo oil boiler system
Unloading pump station
Tank suction preheater
Filter/ pump station
Preheater station
Burner operating valve train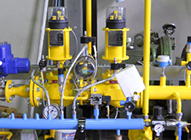 For Gaseous fuels:
Pressure reducing station
Burner operating valve train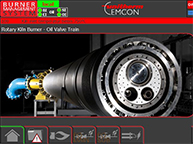 Burner
management

system

The burner management system consists all components for controlling, visualization and supervision of the burner equipment.
Our standard PLC setup consists of a Siemens S7 ET200SP failsafe CPU with a 7" operating panel. Other PLC (Schneider Electric, Rockwell Automation, Mitsubishi Electric,…) are available on request. All sensors and actors are readily wired.
The control box will be fabricated in accordance to European standards:
Low Voltage Standard 2014/35/EU
EMV-Standard 2014/30/EU
Machinery Standard 2006/42/EG
Profinet-interface or Profibus DP communication is always included.

The logic program will be created by function method under using protected UNITHERM function blocks.

The control panel will be tested in our work shop after manufacturing.