Burner order for new 14.000 tpd plant in China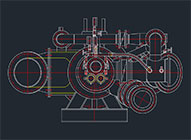 Unitherm was awarded the contract for a new rotary kiln burner in China. This burner will be designed for up to 35.000 kg/h coal which equals a maximum thermal power of 223 MW. Delivery is scheduled for June 2019.
Some facts about the project:
14.000 tpd plant greenfield plant (kiln length: 98m, diameter: 6,2m)
M.A.S./8/KO.SO burner with a maximum capacity of 193 Gcal/h (223 MW)
Fuels: coal / petcoke (up to 35.000 kg/h), diesel for startup and secondary fuels (up to 8.500 kg/h)
Complete supply with accessories such as primary air fan, burner trolley and ignition burner
---
New burner installation in Austrian cement plant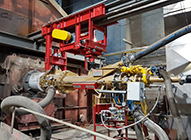 In February a new M.A.S./5/KO.EG.X rotary kiln burner has been installed and commissioned. The target of the new burner was to achieve a substitution rate above 70% (an increase of more than 40% compared to the previous burner).
Some facts about the new burner:
M.A.S./5/KO.EG.X with a nominal power of 30 Gcal/h (34,9 MW)
Divisible burner jacket tube for easier maintenance
Fuels: coal, natural gas and solid secondary fuels for combined operation
Secondary fuel channel with Pneumo-Deflector to affect the trajectory, residence time and combustion behaviour of the solid particles (for more information click here)
Preliminary results of the burner operation are already exceptional, we will present the final results in one of our next issues - so stay tuned!
---
After sales tour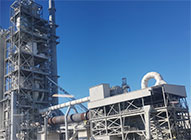 Our service does not end with the delivery of our products. Continuous support is the key for satisfied customers and durable products. The after sales department started this year with a tour in the US and Canada. During these tours, which are free of charge, our commissioning engineers provide support for operation and maintenance.
An excerpt of our services:
Burner optimization
Staff training
Maintenance assistance
Want to be part of our next after sales visit? Contact us at aftersales@unitherm.at
Visit our after sales page for more information!
---
If you are interested in our products don't hesitate to contact us at sales@unitherm.at!